Make Your Business SMS/Text Friendly
2way SMS With Prospects and Clients: The Fast, Efficient, Preferred Communication Method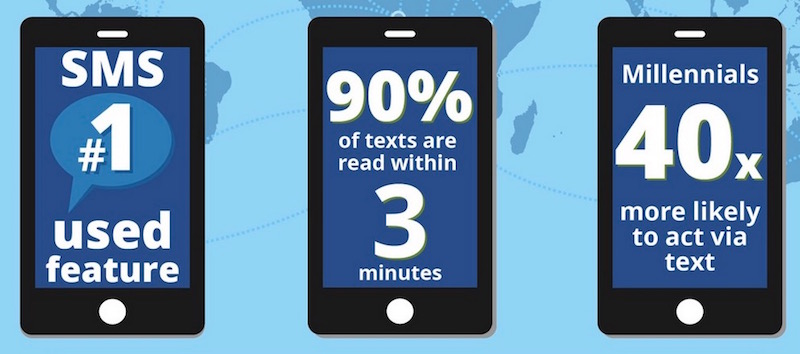 Many People Prefer Texting
Make it fast, easy and comfortable for people to contact you and get info or support with 2-way SMS
95% of Texts Are Read in Under 5 Minutes
You cannot beat the speed and deliverability of SMS/texts
No matter what mobile device people use we make the customer & chat agent experience instant, efficient & fast (with no special phone app needed).
Also, why struggle with multiple inbound phone calls and putting people on hold when many customers would rather text than talk?
Easy, Regular Communication
Efficient and Effective
Whether it's a member info, a promotion, information request, sales process or customer support, using 2way SMS/texting is fast, delivered directly to phones and actually read to get results.
If your business has incoming callers who are being put on hold for extended time periods you have frustrated people or hang ups to deal with (or lose). When it is an 800# line your business has unnecessary costs with bigger phone bills from all the cumulative hold time.
Slash the incoming phone call wait times, and the phone costs, by offering SMS/text friendly contact. Your staff can handle multiple chats at once and no one is on hold getting upset and costing you money. A chat agent can even pick up a chat at any time where it was left off with ease.
Give People What They Want
Many people who want to communicate will use SMS/texting, if you offer it.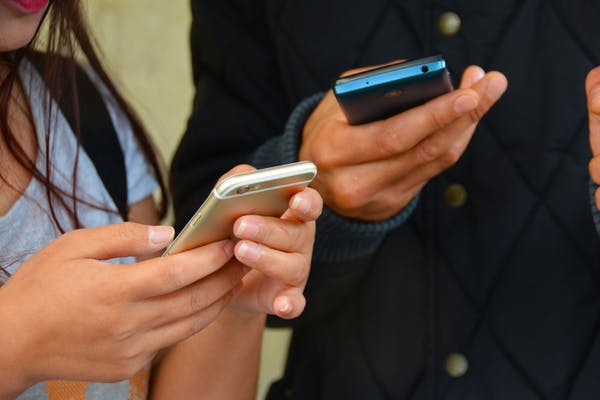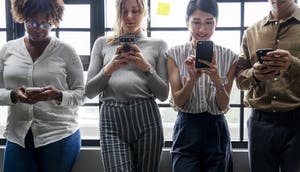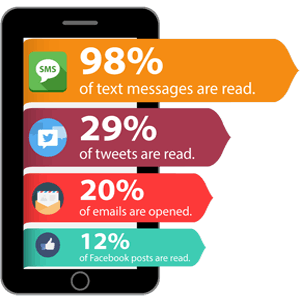 Text Chat Business Development
Why not use a company mobile phone for 2way SMS?
not a secure process for the customer information
difficult to manage multiple chats at one time
can't handle multiple agents
ties up a mobile device (which can get lost)
can't send out to well managed lists of subscribers
and lots more downsides.
Really?
Thousands of businesses need to communicate better with their customers!
Why struggle with inbound phone calls when many customers would rather text than talk. It sounds crazy, but it's TRUE.
You can text enable your business and start using business 2way chat with customers today with multiple benefits to your business, reducing staff stress, lowering phone costs, making prospects and clients happier.
Member Based Organizations
Finally have a guaranteed way to ensure your messages, news, updates, last minute changes and event notices actually get delivered and read.
Clubs, churches, property managers, sports teams, political campaigns, convention organizers etc. get communicating in a secure, guaranteed way.
Everyone self subscribes and can cancel at anytime. Secure permission based 2way SMS/text communication made easy.
Businesses Benefit
Your most profitable asset is your customer list. Stay in touch, make support easy, offer special deals and important news right to their phone (they asked you to).
Your second most profitable asset is future customers inquiring about doing business with you. Make it easy for them and you via 2way SMS/texting.
Give People What They Want
Many people who want to communicate will use SMS/texting, if you offer it. Some benefits include:
2Way SMS in your business will:
multiply the number of inbound "callers" staff can handle
end the dreary hold music and long delays for customers and prospects
build a list of sms numbers for marketing to (with permission)
make it easier for people to communicate they way they want to
enable staff to reply to a text when they have the requested info without keeping people waiting online and costing time and money on company 800 numbers